Books
The Growing Season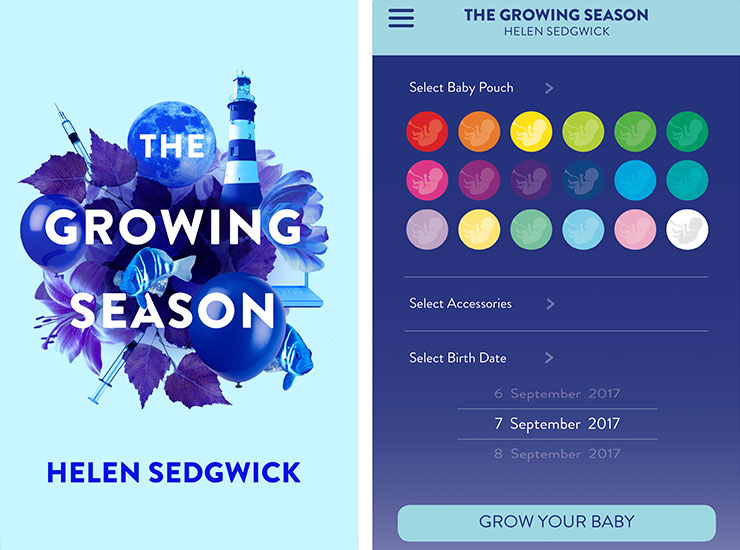 Left: UK hardback cover, right: UK proof cover
What if anyone could grow a baby? 
With FullLife's safe and affordable healthcare plan, why risk natural birth? Just choose the colour of your pouch and its accessories.
Without the pouch, Eva might not have been born. And yet she has sacrificed her career, and maybe even her relationship, campaigning against FullLife's biotech baby pouches. Despite her effort, everyone prefers a world where women are liberated from danger and constraint and all can share the joy of childbearing. Perhaps FullLife has helped transform society for the best? But just as Eva decides to accept this, she discovers that something strange is happening at FullLife.
Piotr hasn't seen Eva in years. Not since their life together dissolved in tragedy. But Piotr's a journalist who has also uncovered something sinister about FullLife. What drove him and Eva apart may just bring them back together, as they search for the truth behind FullLife's closed doors, and face a truth of their own.
The Comet Seekers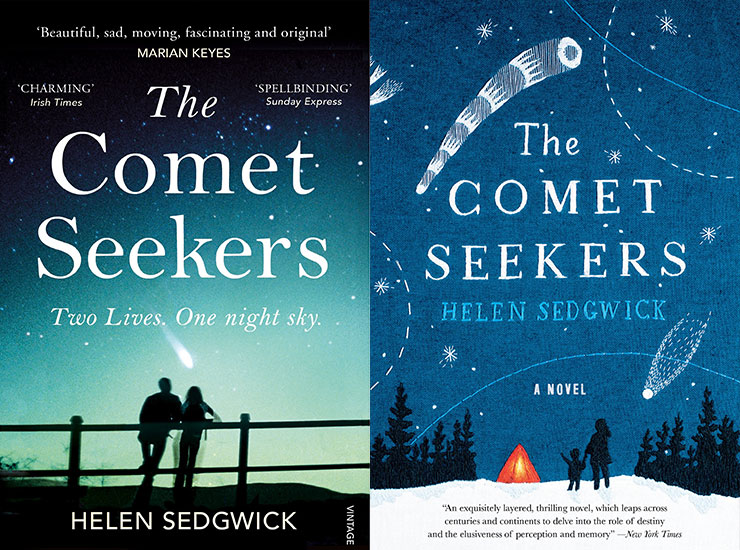 Left: UK paperback cover, right: US paperback cover
Two lives.
A thousand years.
One night sky.
Róisín and François first meet in the snowy white expanse of Antarctica. And everything changes.
While Róisín grew up in a tiny village in Ireland, ablaze with a passion for science and the skies and all there is to discover about the world, François was raised by his young mother, who dreamt of new worlds but was unable to turn her back on her past.
As we loop back through their lives, glimpsing each of them only when a comet is visible in the skies above, we see how their paths cross as they come closer and closer to this moment. Theirs are stories filled with love and hope and heartbreak, that show how strangers can be connected and ghosts can be real, and the world can be as lonely or as beautiful as the comets themselves.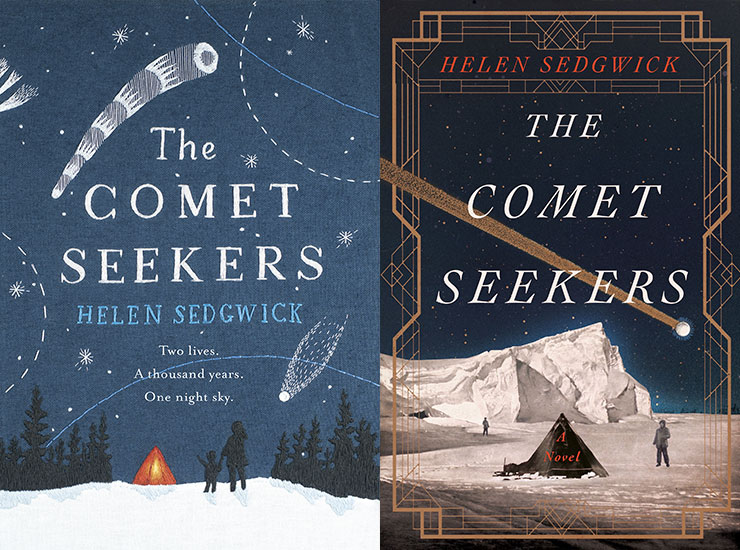 Left: UK hardback cover, right: US hardback cover
Reviews for The Comet Seekers
"An exquisitely layered, thrilling novel, which leaps across centuries and continents to delve into the role of destiny and the elusiveness of perception and memory." ~ New York Times
"A stellar love story that echoes down decades and centuries… Sedgwick's talent shines dazzlingly bright in this ambitious literary debut." ~ Glamour, 10 Best Novels of 2016
"Many of this novel's pleasures have to do with teasing out the implications of Sedgwick's intricate pattern…This web of associations, spun by recurring images and figures, lends a different spin to the idea of a love that's meant to be." ~ New York Times Book Review
"Helen Sedgwick's story of many lives linked by comets over earth is brave, tender, vivid and magical." ~ The Herald, Best Books of 2016
"A breathtaking tale full of love, hope and heartbreak. You'll be utterly captivated from the first page." ~ Elle, Book of the Month
"A haunting and wonderfully ethereal debut novel about first loves, inescapable loss, and the search for one's place in a complicated world. …Uniquely structured and stylistically fascinating." ~ Publishers Weekly
"A Spellbinding tale of love and loss, aglimmer with passion and melancholy." ~ Sunday Express, S Magazine
"Sedgwick is a highly evocative writer who makes excellent use of nature to showcase her themes. …[This] charming debut maps the world's big questions on an even larger plane." ~ Irish Times
"The novel is a beautiful balance of contrasts, of characters who work the earth and those who study the sky, of those driven to travel and those tied to home." ~ The List 
"The elegance of this story is a little like a tapestry itself. The stitchery is deliberate and varied… This is a novel worthy of more than one reading." ~ Otago Daily Times